Individual retreat for emotional healing
Free yourself from the weight of grief, heartache and stress and be your beautiful self!
A self-healing yoga retreat is the first step in your personal journey to emotional freedom from past experiences. Grief, heartbreak and stress can be immensely creative forces as long as you heal from them. In a personal session/retreat, you will learn techniques to free yourself from past issues that weigh down your heart, mind and body.
Every negative thought installs itself on the physical level of the body. Yoga is the path to emotional balance and self-healing. Through regular practice, you will learn that real change comes from within. You achieve this by shifting your focus from controlling the outside world to the world within.
As a first step, you need to release stuck emotions and through that connect with the beautiful core that is you! Based on your personal need for treatment we plan your daily schedule together as well as your future yoga healing schedule. 
sharing love beauty and creativity
Anyone can join who wishes to follow the path of emotional balance and self-healing. A personal yoga retreat  creates real change by unlocking resources deep within you.
Yin yoga with positive visualization to release past stress from every cell of your body.
Calming pranayamas rewire the way you breathe and increase your prana or life force and yoga nidra release stuck emotions. 
Sun Salutation combined with visualization helps you become more grounded in your body.
Emotional release session
In an emotional release therapy (rebirth session) you release stuck emotions, conscious or subconscious that pull you down. 
Benefits of emotional release therapy

Live freely as your authentic self!
Find deeper connection with yourself and others
Find inner balance and stability in your relationships 
experiences at the ashram
I came here and I go back home with my heart full of love.
Elenora
We can have meditation on the beach with the sun and the sand and the earth. All the elements together with you. The space here is beautiful.
Mattias
It was really nice. I feel that I really connected with myself. That was amazing.
Malena
My mind was completely empty. Like my feet were not touching the ground. They were not on the ground. Like I was flying a little bit while walking.
Lin
The people are amazing, I can feel very comfortable with them. I feel very relaxed here.
Valerine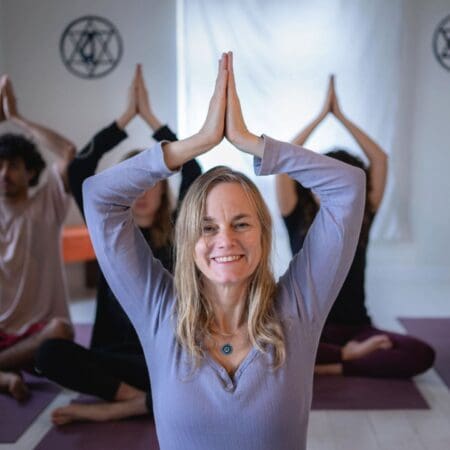 resident teacher at yogi living ashram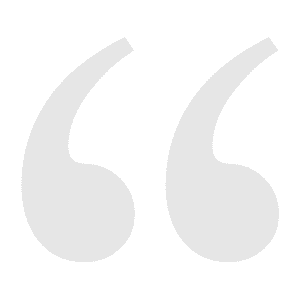 Yoga therapy is where the ancient yoga teachings meet modern science
For me, therapy sessions for emotional release are the most powerful experiences in my life as a yoga therapist, because for many, these sessions are life-changing.
In my therapies I use my background as a trained yoga therapist, my knowledge of yoga philosophy, techniques from psychology, and healing techniques taught to me in India that focus on the energy pathways of the chakras and meridians.
One of my clients had been in therapy for decades. But she had never let go of an old grief that had settled in her heart when her father died when she was a teenager. When I met her, she was in constant pain from multiple disk problems. After her first treatment, she walked out the door much lighter and with a great sense of relief. Today she is back at work and dancing every weekend.
I can help clients with stuck emotional experiences. The only requirement is that you are open to alternative therapy for emotional release and that you genuinely want to change your life. If you are interested, give me a call and we will discuss your particular situation and issues.
Head over to the blog to read more about Winnie Winnetu and her yoga journey.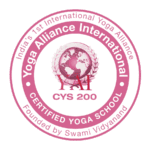 Winnie Winnetu is a certified teacher of Hatha, Yin Yoga and Yoga Therapy and has been teaching yoga teacher training courses since 2015.

Price Personal Yoga THERAPY RETREAT

Includes accommodation, vegetarian food, yoga practice & hottop:

1 DAY
Emotional Release And Pranayamas
€377
3 DAYS
Yoga Therapy, Pranayamas, Emotional Release and Yoga Nidra
€777
7 DAYS
Yoga Therapy, Emotional Release and Breath Work and Yoga Nidra
€1377
Emotional release retreart
When you chose emotional release therapy, you will stay in our oasis-like guesthouse with Yogi artwork on the walls, a balcony overlooking the fields and a terrace with a hot-tub. Our retreat center is located in a beautiful little village called Klagstorp, surrounded by fields and pristine nature. You will find the white beaches of Skånes Riviera only 5 km away.
Workshops and yoga classes are held in a private yoga room equipped with yoga mats, blocks, blankets and bolsters. You will be served 3 delicate vegetarian/vegan meals daily, detox smoothies, coffee and tea ad libitum. You have free access to parking, the garden, meditation platform, tea house, and Hot-top  (upon request).
Let us know if you have a special diet or allergies and we will find the right menu for you.

Impressions of Yogi Living Ashram
Moonlight over green meadows,
Summerlight over fields of corn,
Scent of flowers from garden meads,
And in the forest singing of birds