Yoga for a Sustainable workplace
An integrated approach to business sustainability. Less stress, clearer thinking, sharper focus.
Employees work better in a good and healthy environment, where they are both motivated and cooperative.
The World Health Organization (WHO) recommends yoga classes at work to deal with work-related stress. Retaining the best staff is critical. A healthy team is not only more cost-effective but more productive.  Our stress release programs have many benefits beyond happiness and calmness, including increased mental capacity, focus, and personal wellbeing. 
Prioritizing workplace health is easy with quick returns on investment. Chronic stress is the leading cause of long-term absenteeism and dissatisfaction among employees in an organization, undermining physical, emotional, and mental health.
Are you prepared to step outside the box in your quest for a  sustainable workplace?  Our corporate yoga program can be tailored to meet your employees' needs, resulting in reduced absenteeism, staff retention, and a more positive working environment.
Yoga for optimal performance
Stress is the number one cause of long-term absenteeism and dissatisfaction of employees. It is a chronic and ever-present disorder in the workplace.
A solution exists.
Yoga reduces heart rate, blood pressure, tension, anxiety and depression. Yoga increases both physical and mental flexibility, among many other proven benefits.
There is a significant body of scientific research describing how yoga reduces stress hormones and releases serotonin, dopamine and endorphins. This directly leads to  increased satisfaction and motivation of personnel. 
Offering yoga to your employees promotes a sustainable work place with loyal and dedicated employees. It directly improves employee engagement and long-term work performance.
An organization is most efficient in a cooperative environment.
Offering yoga to your employees increases positivity, group classes increases the sense of collective and encourages trust within team members.
Psychological elements of our program include coaching in ethics, respectfulness and empathy.
Stress and bad habits can be improved by breathing exercises.
Breathing the wrong way can make us feel cranky and tense, but if we do it right with yoga, good posture, and meditation, it can help our mind and body be more aligned and relaxed.
This can lead to a positive atmosphere and team spirit.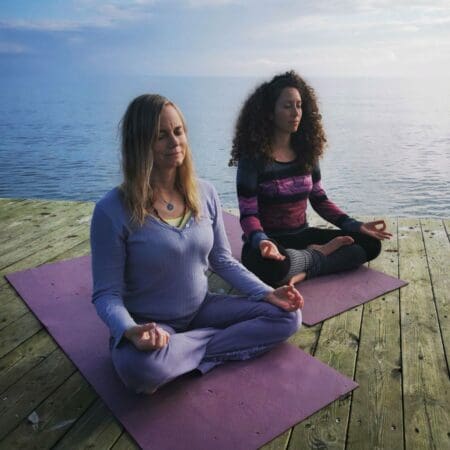 four lesson introduction to yoga
Powerful practices to support optimal performance
Coaching at home or workplace
5 Business Benefits Of Yoga
reasons to adopt corporate yoga
Improved Mental Wellbeing. One of the most common complaints among employees is stress. Yoga practice is proven to reduce stress and stress-related ailments. This is a prime benefit with a significant impact on your bottom line.


 Improved Work Performance. Regular practice of yoga brings clearer thinking, reduced aggression, sharper focus and better engagement. All metrics that contribute to increased workplace productivity.


 Reduced Absenteeism. 53% of all work days lost are the result of stress so anything that reduces stress will improve this metric. Yoga and meditation are scientifically proven to lower stress and increase happiness.


 Improved Employee Health. Yoga has been shown to boost immunity, increase energy levels and improve circulation as well improve joint flexibility and muuscle strength. Improving the health of your employees clearly benefits the business and the employee.


Improved Morale And Loyalty. Making the health and happiness of your employees a priority not only shows that you care it has measurable benefits for team morale and how valued your employees feel. This is a key factor in both attracting and retaining your best people.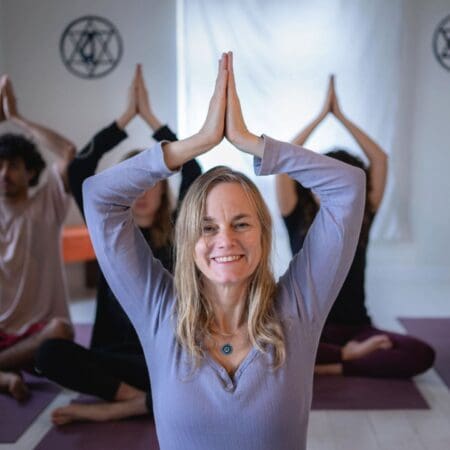 resident teacher at yogi living ashram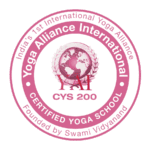 Winnie Winnetu is a certified teacher of Hatha, Yin Yoga and Yoga Therapy and has been teaching yoga teacher training courses since 2015.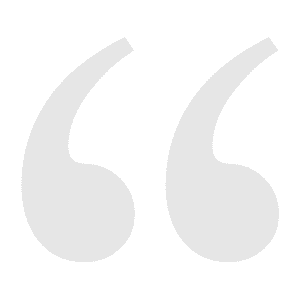 Yoga for employees helps them focus on their personal health and happiness, which leads to a better work environment and improved performance.
Winnie Winnetu is internationally certified in Hatha, Yin and Kundalini Yoga and is a qualified Yoga Therapist. A University lecturer for 12 years, she has made it her mission to connect contemporary Western science with the wisdom of yoga teaching.
Using the insight of modern science the Corporate Yoga program uses proven ways to relax minds and bodies and unlock hidden capacity to learn, engage and perform.
 You need to engage your employees and deliver on personal development. While this is a complex puzzle to solve, yoga as a benefit really counts.
Let's talk.

Core elements of Corporate Yoga
An integrated approach to business sustainability and optimal performance. Talk to us about how Corporate Yoga can help your business.
Performance Boost (45 min)
Raise the performance of your team by releasing stress and boosting energy levels (best before lunch).
Improves blood flow, releases muscular tension and improves mood.
Ultimate Relaxation (60 min)
Yoga to relax the mind and body after a hectic workday. Employees return home rejuvenated, sleep better and come to work the following day happier and more content.
During a Corporate Yoga Retreat we teach methods to remove physical and mental stress-related toxins which cause chronic problems.
Works on muscles, joints, organs and connective tissue and releases serotonin, dopamine and endorphins that improve mood. Deeply relaxing.
Deep trance Yoga Nidra (sleep yoga) releases deep stress held in the subconscious mind. 
Resolution and rehabilitation of individual difficulties, includes creating a personal plan for recovery, including yoga, food and daily habits.  
Personal coaching for physical issues, stress management, emotional overload, negative thoughts and fears.
Enables significant improvement in performance.