Teach others the art of living and relating from the heart and shine a beacon light in the world.
Begin your journey to a higher state of awareness which is the state of love and bliss. Regular practice of Classical Tantra Yoga helps develop compassion and empathy, mental freedom, and more openness to both give and receive love.
Classical Tantra Yoga works with the energy connection between people. It works with energies that connect us at the deepest level within ourselves and to the world around us. This connection flows from the heart. When we truly connect with ourselves we meet the world from a place of beauty, creativity, and love.
Tantra is often presented as a teaching based on sexual practices. At Yogi Living we believe the fundamental component of Tantra is not physical but the quintessential unifying force: love.  
Once you begin your awakening process you will find your life becomes more simple. Learning classical tantra helps you steer your life towards more heart-centered living so that you can teach others to do the same. 
Heart-centered tantra yoga
four week residential yoga teacher training
Time is given for relaxing in nature.
Dynamic meditations release stuck emotions.
Pranayamas, Kriyas, and Secret Tibetan rites cleanse your chakras and open up your central energy pathway to awakening Kundalini.
Chakra yoga for partners.
Practicing in the mirror of another person: tantric hug, venus kriyas, butterfly walk, and body-breath work.
Tantric touch and massage techniques.
Holi festival of love and colors.
How to follow a heart-centered life approach: Living without fears, communicating from a higher level, loving without attachments and expectations.
Classical Tantra philosophy, communication, and chakra psychology
Dance and stillness.
Excursion to historic sites.
Mastering Kundalini in daily life.
Teaching theory and practice.
Marketing for yogis.
Course assessment and feedback.
experiences at the ashram
I came here and I go back home with my heart full of love.
Elenora
We can have meditation on the beach with the sun and the sand and the earth. All the elements together with you. The space here is beautiful.
Mattias
It was really nice. I feel that I really connected with myself. That was amazing.
Malena
My mind was completely empty. Like my feet were not touching the ground. They were not on the ground. Like I was flying a little bit while walking.
Lin
The people are amazing, I can feel very comfortable with them. I feel very relaxed here.
Valerine
BENEFITS OF classical tantra teacher training
Yoga for perfect health and living free of stress and conditioning.
Control your energy and connect to the world with an open heart.
Remove negative past experiences and open to love and intimacy.
This course is for those wishing to live a life of sharing love, beauty, and creativity and who have a sincere wish to help others.
Classical Tantra Yoga TTC leads you onto the Tantric path. A life path guided by the heart and intuition in all you do. If we are to bring about change in a society motivated by competition, profit, and consumerism we must start with ourselves. We must look within and learn to experience and communicate with the world from the heart center.
Tantra Heart Yoga TTC uses carefully selected practices: Tantric meditations, Tibetan rites, Kundalini kriyas, Venus kriyas, Tantric Touch, Body Breath work, and the Butterfly Walk. You will learn how to touch the Tantric way and give and receive a Tantric kiss, hug, and massage. These are practices that support Tantric living.
You will learn the foundational principles of Classical Tantra: non-dualism, loving without attachment, heart-centered communication, and creating a life practice guided by the higher chakras.
On completion of Classical Tantra Yoga TTC, you are entitled to practice as a Tantric Therapist certified by Yogi Living.
I warmly welcome you to join us.

Invite love into your life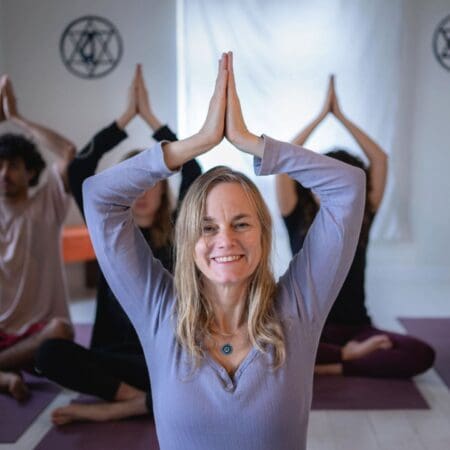 resident teacher at yogi living ashram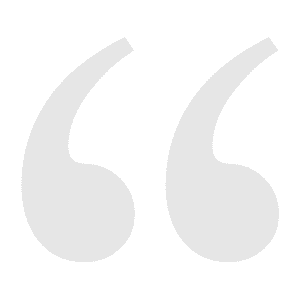 I learned tantra first-hand from Indian sadhakas who still practice the original centuries-old form of tantra
To me, tantra yoga is about personal transformation and heart-centered living. In my classes, I use a blend of yoga styles to maximize the healing effect on the body and to balance the heart and mind. 
Classical Tantra is a process of raising awareness to a level beyond dualism (mental and spiritual experience as separate and disconnected). Thereby life is lived through the heart and guided by intuition. Love is seen flowing through and between everything.
The practice of classical tantra yoga cultivates the deepest love not just for the people you care about, but for everyone you meet and ultimately the entire Universe.
Classical Tantra Yoga is an ancient science originating from India and thousands of years old. To find its original meaning we need to go back to its roots.
The mythology of classical tantra states the Universe was born of the love between Lord Shiva and his lover Shakti. They are a representation of the apparent (masculine/feminine) duality that creates and sustains the Universe. In reality they are different aspects of a singular being and eternally bound to each other.
One of the most famous texts of classical tantra is the Vigyan Bhairav Tantra. Written as a conversation between Shiva and Shakti the text concerns  practices for attaining samadhi, the ultimate state of bliss. There are 112 practices or sutras said to be doorways to bhairav (samadhi). Of these, 84 are kriyas and entirely non-physical. Only 3 concern sexual union.
The manifold practices of tantra concern relationships: to self (self-love and inner peace) and our connection to others. So, despite the common misconception of tantra as a teaching revolving around sex, its essential component is non-physical and non-sexual. 
Classical Tantra Yoga is not a spiritual Kama Sutra but is born of the quintessential unifying force: love.
Head over to our blog to read more about Winnie Winnetu and her yoga journey.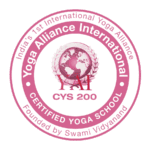 Winnie Winnetu is a certified teacher of Hatha, Yin Yoga and Yoga Therapy and has been teaching yoga teacher training courses since 2015.
Classical Tantra yoga teacher training course
Our beautiful retreat centre is located in a beautiful little village called Klagstorp, surrounded by fields with the sought after white sand beaches of Skåne Rivera are only 5 km away.
Yogi Living Ashram is a relaxed retreat centre with lots of Tantric artwork on the walls made by people during their stay at the ashram. Here you can be your authentic self and be seen for who you are.
You will stay in rooms at the retreat centre or in a nearby rented house. You have free access to parking, a blooming garden, a meditation platform, a tea house, and a Jet Hot tub.
We also practice at the beach or in nature, and sometimes sacred sites such as Gudahagen, a burial ground located on a small hill surrounded by meadows and fields. The complex is one of the most remarkable prehistoric places of worship in Skåne.
In your free time, there are treks along the Swedish coastline to be explored and visits to sites of historical interest to be had. Also making our ashram the perfect place to not only complete your classical tantra teacher training course but a place to leave feeling inspired and ready to share your gift with the world. 
Whilst we are in the countryside we are easy to get to, only 15 km from Malmo airport and 40 km from Copenhagen airport. From Malmo airport and Trelleborg train station we offer pickup and drop off service for a small fee, please do not hesitate to contact us if you have any questions.
Accommodation and meals included
four week residential yoga teacher training
200hr Teaching Certificate
the benefits of A Classical tantra techer training course
Become a tantra teacher educated in the classical lineages of Kashmiri tantra.
Learn to teach ancient and powerful methods to safely awaken your Kundalini energy.
Become a teacher of powerful chakra meditations for deep self-awareness, clarity of thought and inner calm.
Learn how to use 2000-year-old practices to improve relationships with yourself and other people. 
Understand how tantric philosophy can be a guide to heart-centered communication, emotional freedom and spiritual connection.
Learn how to live with more creativity, joy and intuitive wisdom and deeply connect with the roots of the tantric yoga tradition.
Deepen existing relationships and by opening the gateway of your heart invite more love into your life.
Explore the ravishing nature of South Sweden and practice at the sacred Viking sites.
Meditate at the meditation platform with a view over the fields or on the pristine beaches of the Swedish Riviera
Make new heart-centered centered friendships that last a lifetime.
Impressions of Yogi Living Ashram
Moonlight over green meadows,
Summerlight over fields of corn,
Scent of flowers from garden meads,
And in the forest singing of birds